Outdoor recreation and relational mentoring to connect with each other and the Creator
Summer 2023 Adventure Trips
Experience camp in a new way!
Head out on an adventure that you'll be sure to remember for years to come! 
Hiking, canoeing, fishing, rock climbing, geocaching, and more! 
Bring along a friend and discover the amazing wonders of the Peace Region back country!
Please note that all Adventure Trip participants sleep in tents, enjoy meals over the fire, and spend a majority of their time in the program engaging with the outdoors and all it has to offer. All this happens under the care and supervision of competent and skilled staff. Please pack accordingly. 
Adventure Trips offers trips for those who want to experience a "more traditional" type of camping. Meals cooked over the fire, sleeping in tents and lean-to shelters, traveling to your campsite on your own two legs or in a canoe…. this and so much more is Adventure Trips! 
Depending on the trip you choose, you may stay overnight on our main site or out in the bush. Some trips have the same campsite every night while others set up camp each day. 
Each trip is led by a trained and qualified guide, along with other camp staff, and has had a reconnaissance trip done before hand to ensure a safe trip.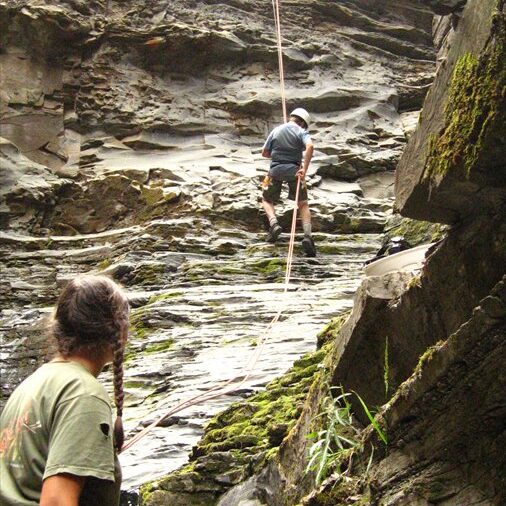 Whether there will be a rock climbing specific trip in 2023 is still yet to be determined.
Some rock climbing may happen in our Adventure Weeks.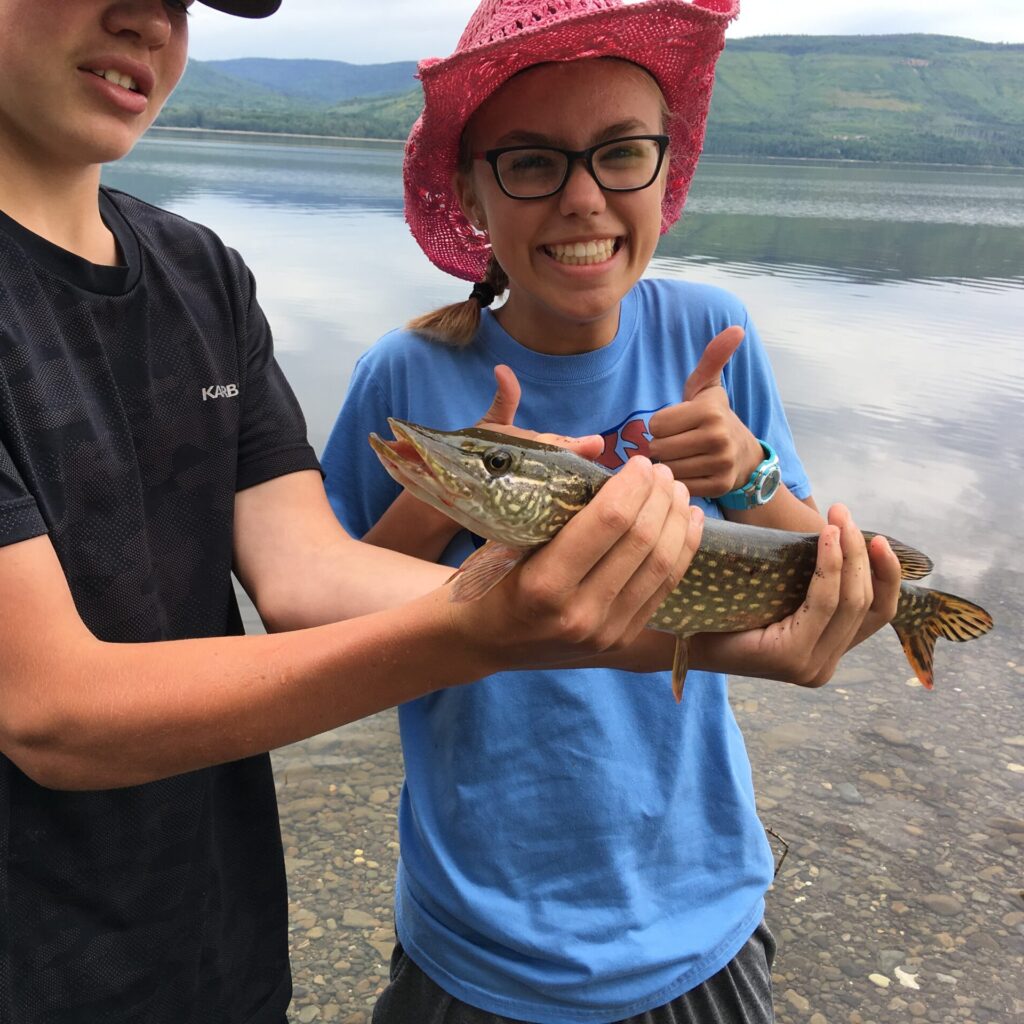 Are you an avid fisher? Have you always wanted to enjoy a week exploring local fishing spots? 
Check out our When Fish Bite program this summer!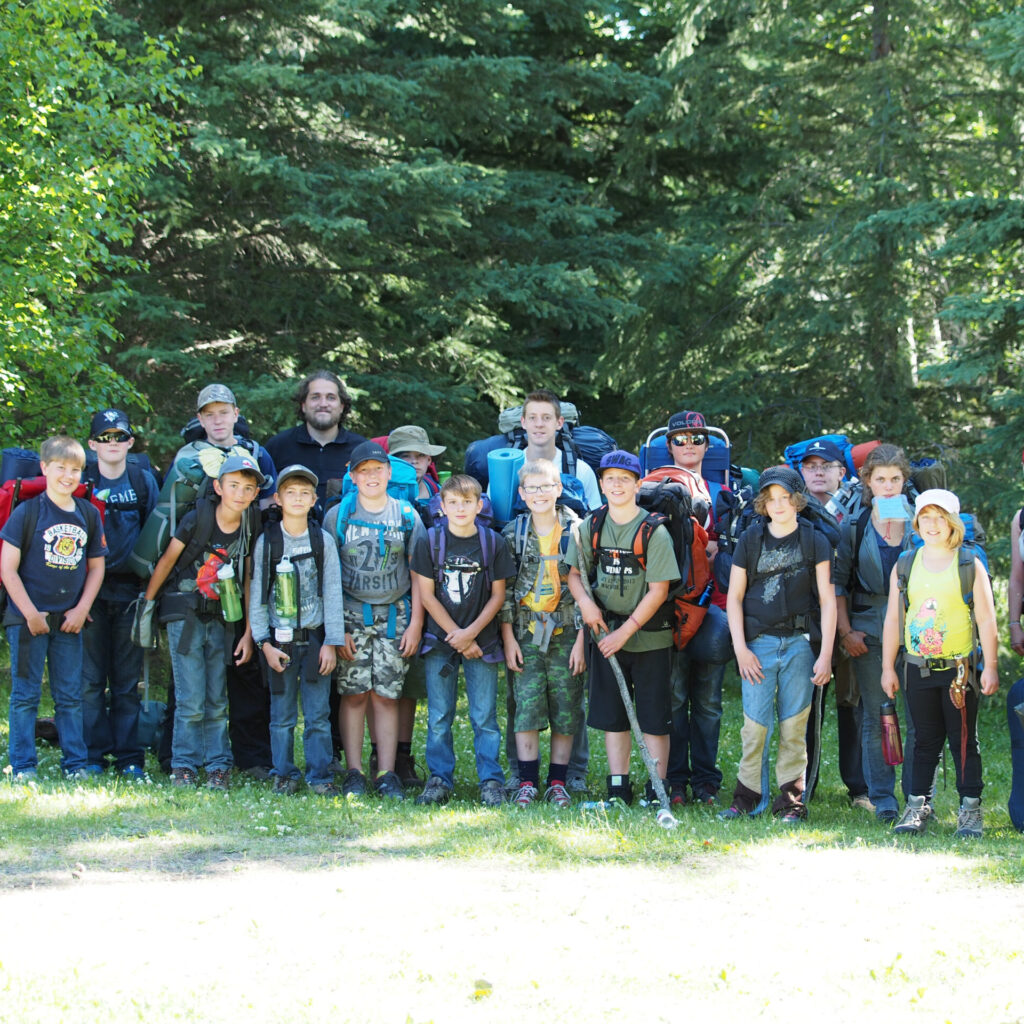 Take on Little Zion and hike out to your campsite for the week! Or join an Adventure Week and take in shorter day hikes in the local area! (Maybe you'll find a geocahe along the way!)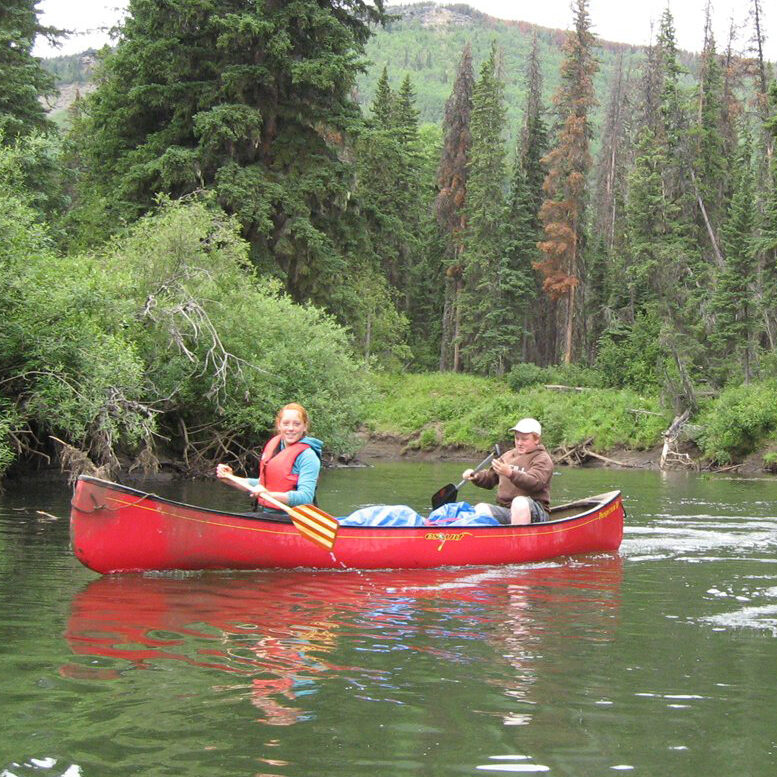 Join in on one of our canoe trips this summer… or take on both, making for an epic trip you'll remember for ages to come! Grab a buddy and lets explore the beauty of the Peace & the Pine! 
| CAMP NAME | DATES | AGE | SHORT DESCRIPTION |
| --- | --- | --- | --- |
| | | | This is a Sagitawa Favourite! Stomp through the woods on our way to enjoy a week-long adventure camping above the hills of Moberly! Learn all about enjoying the wilderness! |
| | | | Enjoy a week of out-trips as we take in a bit of everything Sagitawa's Wilderness has to offer. We will hike, paddle, and climb our way out of main camp every day on our way to our next adventure! |
| | Pine: July 21-24 Peace: July 24-27 | | Come on one of the trips or combine them into one epic trip! These are great trip for the novice and veteran paddlers! |
| | | | Enjoy a week of out-trips as we take in a bit of everything Sagitawa's Wilderness has to offer. We will hike, paddle, and climb our way out of main camp every day on our way to our next adventure! |
| | | | Up at dawn and awake after dark, let's find some fish ready to bite. Sign up for a multi-locational look at Peace region fishing. Perfect for the new angler and experienced alike. Let's go fishing! |
| | | | |
Frequently Asked Questions
Average Day on Adventure Trips
Adventure Trip camp schedules are more relaxed than those at Moberly. Some camps have to pack up and move to another site each day, while others will return to their base camp each day. Schedules therefore vary from camp to camp. An average day will include:
-Rise and Shine
-Breakfast and clean up around the campfire
-Break camp if on hike or canoe camp
-General activity: hiking / canoeing / fishing / skills
Break for Lunch
-Continue with activities
-Break for Discovery
-Continue with activities
-Set up camp if on hike or canoe camp
-Supper and clean up around the campfire
-Evening game
-Campfire
-Bedtime
Knowing as far in advance as possible if you will be attending a camp is always the best, as it allows us to properly prepare for the camp, however registration will be closed 3 days prior to each camp. This allows us to make time to prepare packs, food, and staff. 

In some cases we may have to cancel a camp should there not be enough registrants, so make sure to bring along a friend to experience the adventure with you! 
Can Parents Come on Trips?
In past years we have had parents join their youth on the trip as participants, but also as leaders!
Some paperwork may need to be filled out if you would like to join the trip, but don't hesitate to reach out to the office for more info and to register to join. 
Does my camper need to have any special skills to come?
Nope! Just an excitement for adventure and a positive attitude! 

Our staff will be there to teach the basic skills camper need to know before the trip starts and will work with campers along the trip to help build on those skills. However if your camper didn't enjoy out-trips on the Moberly Lake site, this may not be the program for them as every night is an out-trip.  
Where do the campers sleep?
Depending on the program the sleeping location (in tents) of the camp is different. 
For Adventure Weeks & When Fish Bite campers sleep at the Moberly Lake site. During the River Expedition and Little Zion, campers sleep out in the bush, working together to make their campsite.